Drawing Into Sculpture
In a quote from a recent exhibition at the Abbot Hall Gallery in Kendal 1, Dame Barbara Hepworth says '… when one is in accord with the cosmos and the personality is then free to develop…'
She was musing at the time on the relationship between her physical self and the landscape of Cornwall, and the impact of this relationship on her sculpture, which was profound. In a similar way, Dorothy Dick's relationship with the landscape of Sutherland bears analysis because it began when she was very young, holidaying in Scourie with her mother's family; she also spent time there as a schoolgirl during the second world war. When she finally moved her sculpture studio from Glasgow to the far north of Scotland in the late 1980s, she was returning to a landscape with which she already had a deep-rooted connection. She has drawn and painted its rocks, hills, lochs and mountains throughout her career.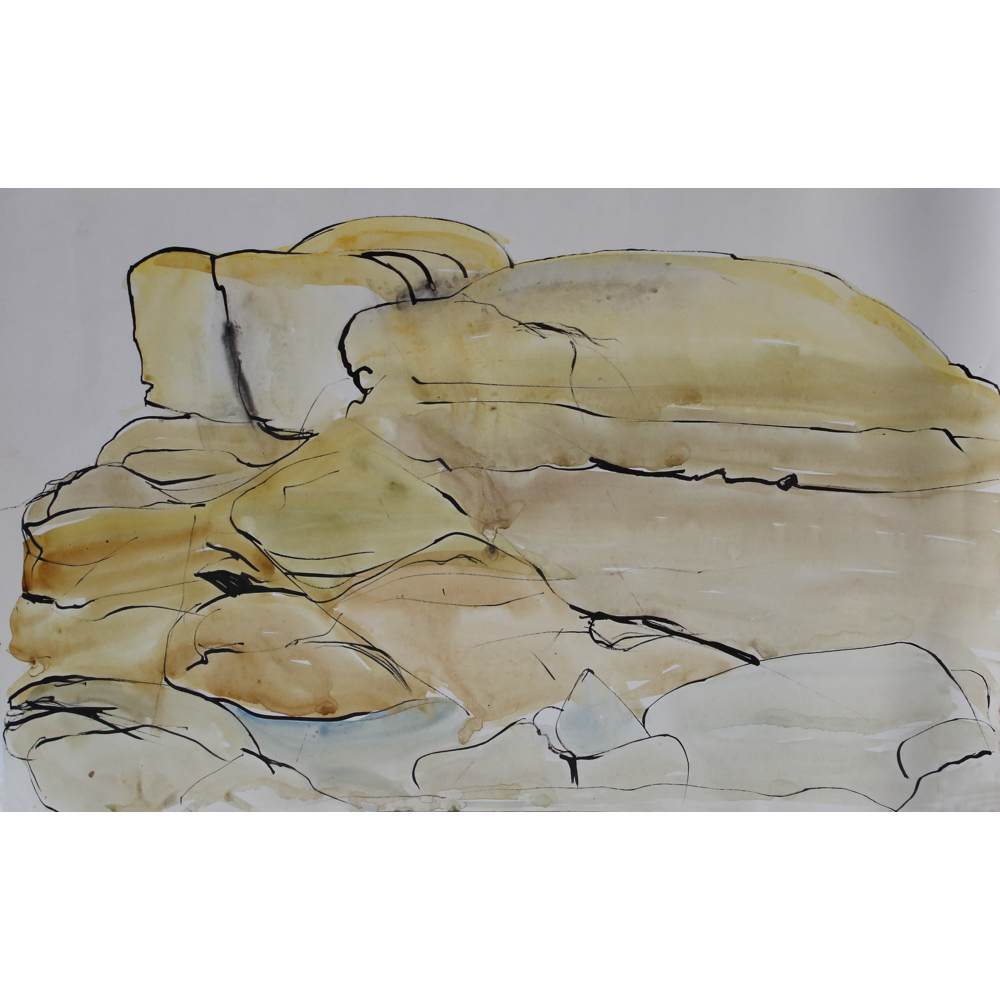 The art class at Pollokshields Senior Secondary School in Glasgow where Dorothy studied for Higher Art focussed on drawing, watercolour painting and textile design, as well as the history of art. She was the star pupil of her year, and excelled in drawing. Her art mistress warned her against a university course, and recommended art school as a vital next step. Extra-mural classes were Dorothy's preferred option, however, as she balanced the need to earn her living with that of developing her art.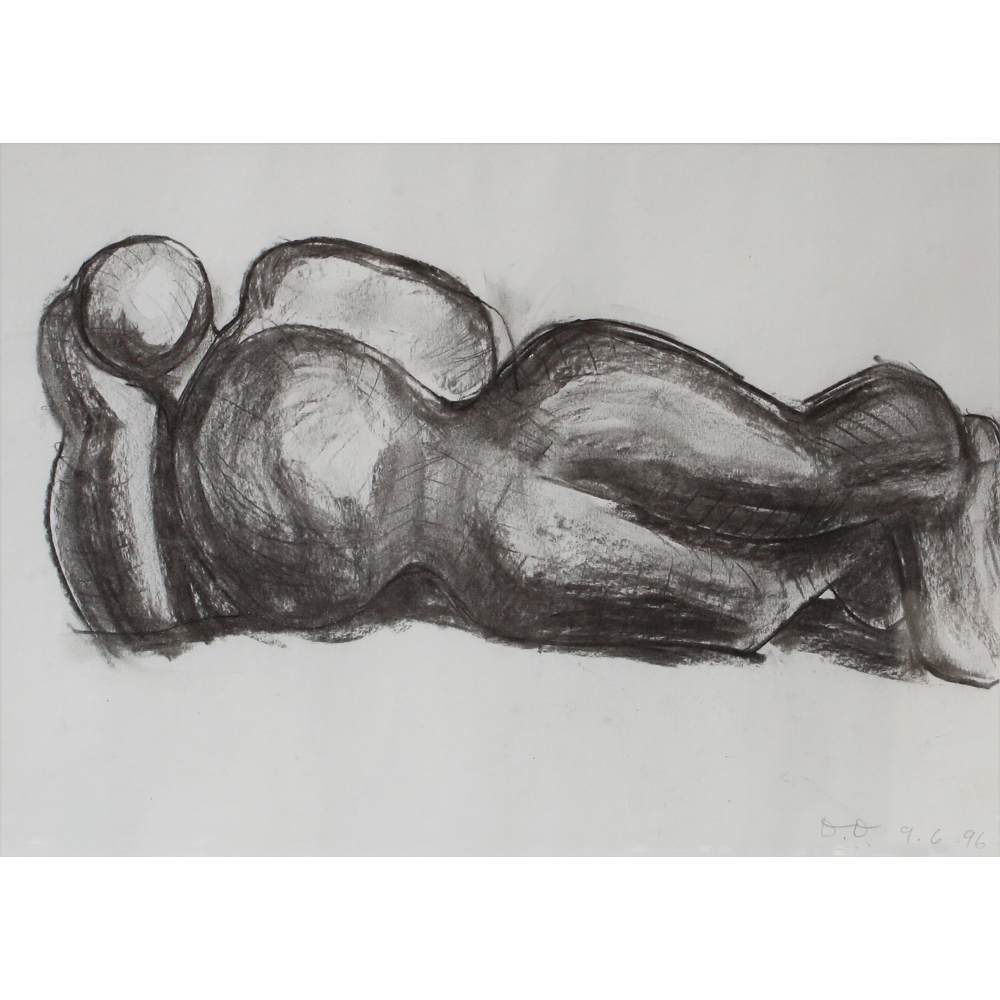 At first she enrolled in ceramics classes in Glasgow and later in St. Albans. Returning to Glasgow in 1960, she studied sculpture with Paul Zunterstein (1921-1968) in Benno Shotz'(1891-1984) Ceramics and Sculpture department at Glasgow School of Art. Zunterstein taught her clay modelling, and casting in ciment fondu. He also recommended that she obtain a mallet and gouges from Tiranti's of London (suppliers of sculptors' tools, materials and studio equipment), and thus initiated her successful future career in wood carving.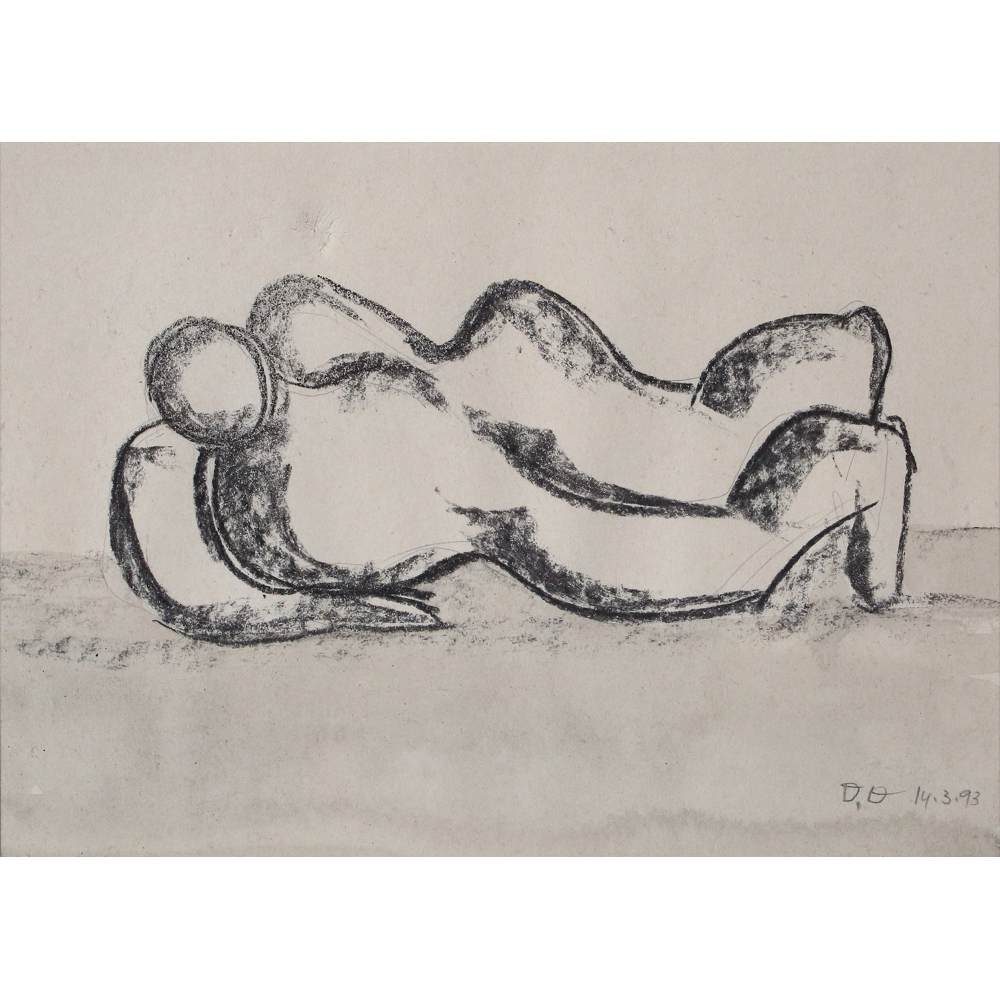 Draughtsmanship is fundamental to Dorothy's figurative sculpture. Although almost all of her works are preceeded by clay maquettes it is drawing which allows her to explore nuances of surface, the balancing of form against form, and the linear rhythms which animate much of her carving). Some of her best drawings can seem three-dimensional: they do almost literally speak volumes! (The transfer from drawing to wood block is done by squaring up the paper, usually in a ratio of 1:4.)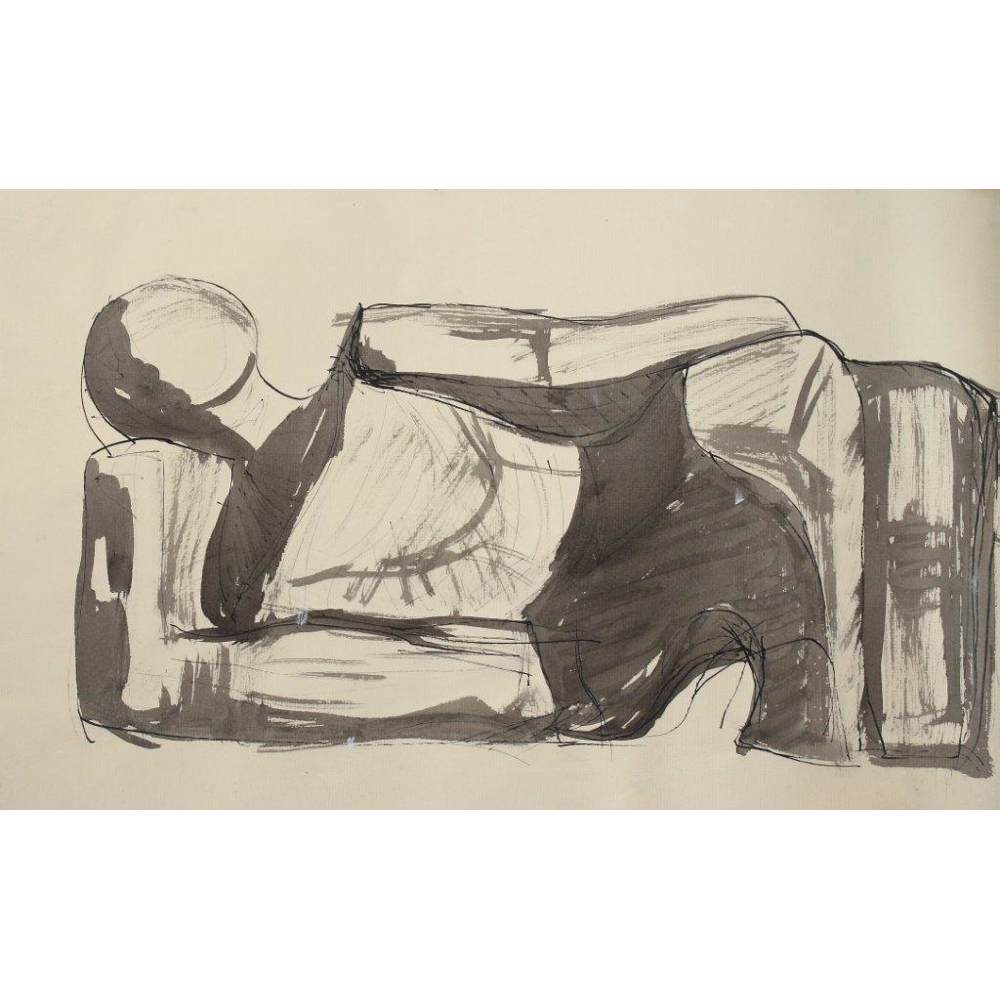 The early carved reclining figure of 1966 is matched by a drawing which suggests a symbiotic relationship between figure and landscape; several related drawings in Indian ink are equally suggestive of landscape as well as anatomical features. These are, relatively-speaking, early works, where it is sometimes possible to discern an influence from Henry Moore. The landscape references are lost, however, in later drawings, which focus almost exclusively on the figure.
1. Barbara Hepworth Within the Landscape, Abbot Hall Art Gallery, Kendal, July – September 2014